Rock the Runway
Claim Your Corner of the Catwalk!
The fame that comes from strutting your stuff on the catwalks of Paris, Milan, or New York is fleeting, but becoming a Zi Collection model is the stuff Paparazzi legends are made of. Think you have what it takes to rock the runway?

This August, eight lucky Consultants will get to claim their corner of the catwalk as they kick off the hottest Paparazzi party of the year: ASPIRE. As the music thumps, the cameras flash, and the crowd screams, each model will take their turn in the spotlight, decked out in bling as they debut the highly coveted 2018 Zi Collection Signature Series.

Not only will our Zi Collection models be the very first to get their hands on these iconic accessories, their moment in the spotlight will be immortalized as each one is adorned in a necklace from the collection that has been lovingly named after them by the Paparazzi stylists! When the 2018 Zi Collection is released to the masses this fall, these Paparazzi powerhouses will become household names. With their names on everyone's lips, we'll have just have one question for them: can we get your autograph?

Beginning February 1st, the top two point earners each month through May 31st will be crowned as our 2018 Zi Collection models.* There are many ways to earn points, so work it!

• 25 points for every personally-sponsored Consultant who registers for ASPIRE†
• Between 30 and 75 points for enrolling a new Consultant with one of our three Starter Kits:
o $99 Preview Pack = 30 points
o $299 Small Home Party Starter Kit = 50 points
o $499 Large Home Party Starter Kit = 75 points
• 2 points for every 10 PV – including online customer orders!
• Between 75 and 150 points for advancing in rank:
o Director & Premier Director = 75 points
o Executive Director & Producer = 100 points
o Premier Producer = 125 points
o Executive Producer or above = 150 points

Start practicing that signature strut and get ready to flaunt it! It's time to access your inner rock star and claim your corner of the catwalk!

To see the regularly updated Leaders' Board, check out the 'Rock the Runway' page on the ASPIRE website, PaparazziConvention.com.

*Consultants who have achieved a Lifetime Rank of Executive Producer (or above) prior to February 1, 2018 will not be eligible. Additionally, those who have been honored by having a Zi Collection piece named after them in prior years will not be eligible for the 2018 competition. .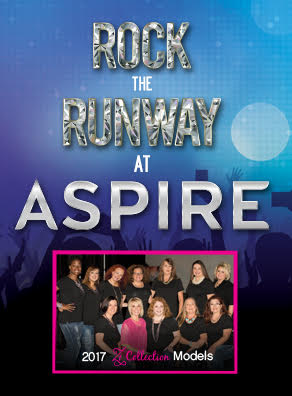 Meet Rachel Platten!
Every party deserves a pre-party!
Every party deserves a pre-party! But the only way to kick off the largest Paparazzi party in history, is with something truly extraordinary. On July 30, 2018, all ASPIRE attendees are invited to join us for a very special evening with the one and only Rachel Platten!

You may recognize Rachel as the artist behind the powerfully motivating megahit, Fight Song, which many Consultants have adopted as the unofficial Paparazzi anthem and embraced as their personal battle cry. Her dynamic stage presence and genuine ability to connect with the audience are sure to make this evening unforgettable and you don't want to miss your chance to be a part it! Register for ASPIRE now at PaparazziConvention.com.

Want to meet Rachel? We're giving away meet and greet passes to the top three Consultants with the most Zi Collection PV during the month of March! Our three winners will each get to invite a guest to join them for the experience. Good luck!

Zi Collection PV is the amount of Personal Volume (PV) generated exclusively by Zi Collection purchases made by the Consultant and their retail customers via paparazziaccessories.com between 12:00 AM ET on March 1, 2018 and 11:59 PM ET on March 31, 2018. In the event of a tie, the Consultant with the most new enrollments for the month of March will be deemed the winner.

Winning Consultant must provide the name of their guest by June 30, 2018. Once submitted, the guest cannot be changed. Winner must accompany guest to the meet and greet.