2019 Rock the Runway
It's time to strut your stuff!
The fame that comes from strutting your stuff on the catwalks of Paris, Milan, or New York is fleeting, but becoming a Zi Collection model is the stuff Paparazzi legends are made of. Think you have what it takes to rock the runway?

This fall, eight lucky Consultants will get to claim their corner of the catwalk as they kick off the hottest Paparazzi party of the year: ONE Life. As the music thumps, the cameras flash, and the crowd screams, each model will take their turn in the spotlight, decked out in bling as they debut the highly coveted 2019 Zi Collection Signature Series.

Not only will our Zi Collection models be the very first to get their hands on these iconic accessories, their moment in the spotlight will be immortalized as each one is adorned in a necklace from the collection that has been lovingly named after them by the Paparazzi stylists! When the 2018 Zi Collection is released to the masses this fall, these Paparazzi powerhouses will become household names. With their names on everyone's lips, we'll have just have one question for them: can we get your autograph?

Beginning February 1st, the top two point earners each month through May 31st will be crowned as our 2018 Zi Collection models.* There are many ways to earn points, so work it!

• 25 points for every personally-sponsored Consultant who registers for ONE Life. **
• Between 30 and 75 points for enrolling a new Consultant with one of our three Starter Kits:
o $99 Preview Pack = 30 points
o $299 Small Home Party Starter Kit = 50 points
o $499 Large Home Party Starter Kit = 75 points
• 2 points for every 10 PV – including online customer orders!
• Between 75 and 150 points for advancing in rank:
o Director & Premier Director = 75 points
o Executive Director & Producer = 100 points
o Premier Producer = 125 points
o Executive Producer or above = 150 points

Start practicing that signature strut and get ready to flaunt it! It's time to access your inner rock star and claim your corner of the catwalk!

To see the regularly updated Leaders' Board, check out the 'Rock the Runway' page on the ONE Life website, PaparazziConvention.com.

*Consultants who have achieved a Lifetime Rank of Executive Producer (or above) prior to February 1, 2019 will not be eligible. Additionally, those who have been honored by having a Zi Collection piece named after them in prior years will not be eligible for the 2019 competition.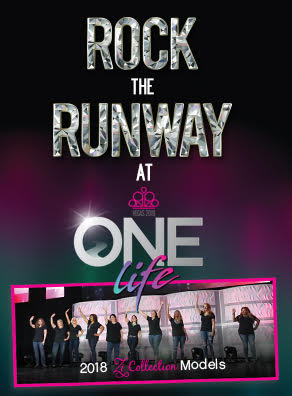 Kane Brown is Kicking Off ONE Life!
Plus Win a Meet and Greet!
Every party deserves a pre-party, but what does that look like for the BIGGEST Paparazzi party to date? Get ready to rock, as country music's hottest new artist, Kane Brown, takes the stage for a private concert exclusively for ONE Life attendees!

Known for his strong connection to his fans and his irresistible talent, Kane is no stranger to living life to the fullest. He thrives on interacting with his ever-expanding fanbase – even taking their feedback into selecting the songs for his first EP. Hundreds of millions of views on social media have allowed him to build both a dedicated following of passionate fans and critical acclaim for his songwriting. We can't wait to have him blow the roof off the MGM Grand Arena as we kick off the biggest Paparazzi party of the year: ONE Life.

All attendees with a full event ticket will be invited to join us for this unforgettable evening:
Monday, July 29, 2019
MGM Grand Arena

Want to meet Kane? We're giving away meet and greet passes to the top 5 Consultants this month based on:

• Most Personal Volume (PV)
• Most New Enrollment Volume (NEV)
• Most Personally Sponsored Active Consultants

Our 15 winners will each get to bring a guest to join them for the experience. Good luck!

Consultant may only win in one of the three categories. Accompanying guest must be 18 years of age or older. Winning Consultant must accompany guest. Personal Volume (PV) includes a Consultant's personal orders as well as the purchases of their retail customers made through the replicated website from 12:00 AM ET on March 1, 2019 through 11:59 PM ET on March 31, 2019.  In the event of a tie in this category, the Consultant with the highest number of new enrollments will be deemed the winner.    
New Enrollment Volume (NEV) is the PV total of newly sponsored Consultants' Starter Kit purchases for the month of March.  New Consultants must be enrolled by completing a Starter Kit purchase between 12:00 AM ET on March 1, 2019 and 11:59 PM ET on March 31, 2019 in order to count towards their Sponsor's NEV.  In the event of a tie in this category, the Consultant with the highest number of new enrollments will be deemed the winner.  A Consultant is considered active when she or he accumulates 50 PV or more within one calendar month.  To be considered active in March, a Consultant must accumulate 50 PV or more between 12:00 AM ET on March 1, 2019 and 11:59 PM ET on March 31, 2019. In the event of a tie in this category, the Consultant with the highest number of personally sponsored qualified Directors will be deemed the winner.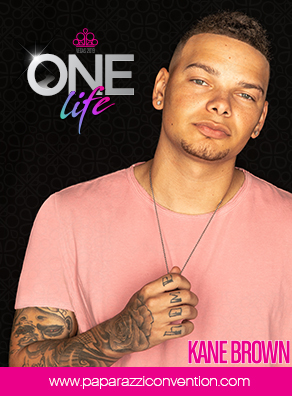 Make It a Blockbuster Spring!
Five FREE Blockbuster Pieces and Welcome Packet!
Lights. Camera. Action! With record-breaking sales month after month, becoming part of our fabulous $5 family has never been more exciting! What better way to begin writing your star-studded success story than by joining a team of unstoppable Consultants who are changing the world $5 at a time?

During the month of March, every new Consultant who joins the Paparazzi party will truly be destined for success! Not only will new Consultants receive FIVE FREE pieces form our megahit Blockbuster Collection, but each new team member will receive our new and improved Welcome Packet - making its debut this month!

Accessorize. Invite. Become.

Our upgraded Welcome Packet allows every new Consultant to step confidently into the spotlight as they learn how to build their $5 empires! From getting to know the Paparazzi Collections to mapping their success, pivotal party tips to frequently asked questions, the new and improved Welcome Packet will set your newest $5 family members up for a commanding performance. Plus, after its premiere in March, our new Welcome Packet will continue to be included in every Starter Kit purchased.
We'll see you on the red carpet!

Starter Kit purchase must be made between 12:00 AM ET on March 1, 2019 and 11:59 PM ET on March 31, 2019.  Free Blockbuster pieces will be included in the original order. Offer only available to new Paparazzi Consultants. New Welcome Packet currently only available in English.